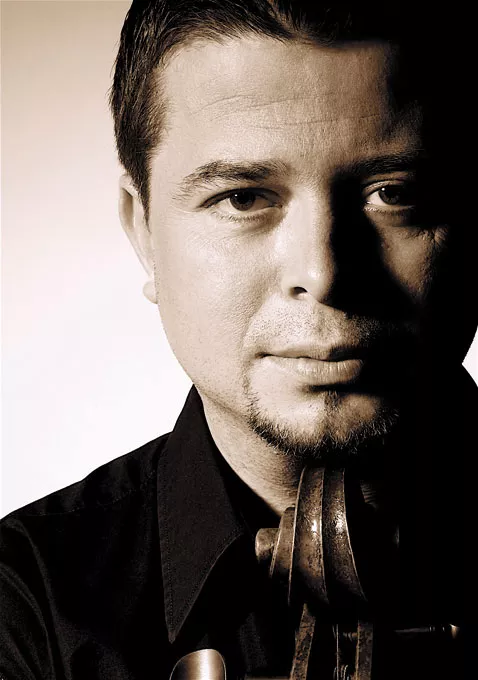 Immigration has sprung up as a hot-button topic in 2017, and conversations on the matter often venture into the many ways it impacts various industries, education and the economy. But immigrants' impact on arts, culture and entertainment is rarely a main focal point.
Yet anyone who attends a performance by Oklahoma City Philharmonic or Oklahoma City Ballet will enjoy the work of many international artists who, in many cases, have worked strenuously behind the scenes to maintain proper documentation and legal status.
Even a good number of National Basketball Association players who take the court at Chesapeake Energy Arena would not be here without filing the proper immigration paperwork.
Tomasz Zieba, a cello and chamber music instructor at Oklahoma City University, said he teaches many international students, including several recipients of Deferred Action for Childhood Arrivals or DACA, the Obama administration policy that allowed children brought into the country by their parents without proper documentation to be eligible for a work permit.
President Donald Trump has said that the United States will be ending the DACA program. Many now speculate on how Congress will handle the people currently covered by the program once their documentation expires next year.
Zieba said many of his students who are DACA recipients come to class looking gloomy.
"They don't know what's going to happen to them," Zieba said. "It's a scary time."
Zieba believes in the importance of immigrant presence in the classroom. For many years, he himself was that presence. Many do not realize, he said, how much work it takes to maintain legal status as a non-citizen while balancing a work and/or study load.
"A lot of times, they show students from the United States what it means to be a hard-working person," he said.
Oklahoma Gazette spoke with a couple of valued pieces of OKC's cultural fabric about the importance of immigration to the local art scene.
At home
Oklahoma City Ballet principal dancer Miki Kawamura has been dancing since she was a child growing up in Japan. But even as a young girl, she had her mind set on practicing her craft in the United States.
There are countries all over the world known for ballet and producing elite-level talent. But for Kawamura, the U.S. had one key advantage that always appealed to her.
"I've always wanted to come to America to dance, since I was 13 or something," she said. "I thought about going to some European countries, but they speak a lot of different languages. In America, everyone speaks English."
Kawamura first came to the U.S. in 2000 to dance with Eugene Ballet and Ballet Idaho in Boise. From there, she would go on to dance for the City Ballet of San Diego in California and Charleston Ballet Theatre in South Carolina. She also taught ballet for a while in Des Moines, Iowa.
In 2010, Kawamura moved to Oklahoma and began working with Oklahoma City Ballet. She has danced a number of high-profile roles for the company including Belle in Beauty and the Beast, Aurora in Sleeping Beauty and the title roles for Paquita, Carmen, Cinderella, Romeo and Juliet and Giselle.
Though Kawamura first came to the U.S. on a work visa, she now has a green card.
OKC Ballet currently is home to dancers from countries like South Korea, Ukraine, Brazil, Venezuela, England, Estonia and Russia. Kawamura said in the past, the company has had even greater international representation.
Without immigrants, Kawamura said OKC Ballet and any other large dance company looks closed-minded. She said when someone goes to see a ballet, race and nationality become an afterthought.
"In our art form, we don't have segregation," she said. "We don't see foreigners dancing on stage. People only care about how well you dance."
Kawamura said she has never felt unwelcome as an immigrant in Oklahoma. Though she has lived in many other cities across the country, she never felt connected with the local community until she moved to OKC. Part of the reason for that is the city's strong love and support for the arts.
"I felt like [Oklahomans] looked at me as one of their local artists," she said.
Though Kawamura wishes the impact on arts and culture would come up more in conversations about immigration, she said the state has been a very welcoming place for her and other international artists.
"As far as Oklahoma goes, they're doing a great job balancing ballet with the other local arts organizations," she said. "They're bringing in a lot of things from the outside, which enriches the art community."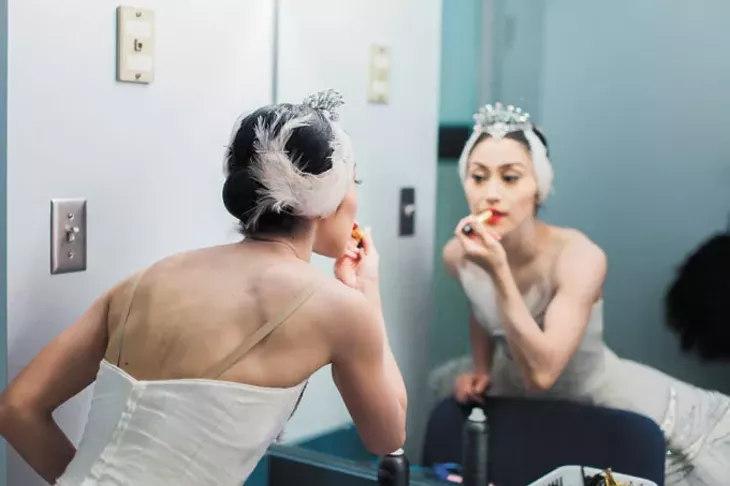 Meshing ideas
When Zieba was getting his citizenship, the judge presiding over the ceremony said something about how everyone earning the status that day was there because they chose to be, not because they were born into it.
"That one got me," he said. "I was like, 'You're right; that's what it is.'"
In addition to his work at OCU, Zieba is an associate principal cellist for Oklahoma City Philharmonic. The native of Krakow, Poland, got his first taste of the United States in a touring teenage orchestra. He instantly fell in love with the country and spent a lot of his time thereafter plotting his return to the U.S.
He made his way back to the States for a special classical music festival in Texas and grew a strong relationship with his host family there. The family saw how much he loved living in the United States and tried to convince him to stay here and study.
Zieba had limited financial resources, but after finding a job to support himself, he decided to begin attending school at Texas Christian University.
He was a student in Texas for 10 years, in part because it was the only way to stay in the U.S. without a full-time job or marrying a citizen. After Zieba's decade of schooling, he moved back to Poland temporarily before receiving a surprise job offer from Oklahoma City University, which he soon accepted.
Zieba stayed in the U.S. for many years on a work visa before becoming a full-time employee of OCU and earning his green card. He became an official U.S. citizen earlier this year.
The cellist said that when people talk about immigration, they often do not consider how it impacts the local and national arts culture.
"It comes from how, overall, the arts are being overlooked," he said. "The arts are being ignored. Look at what's happening in Oklahoma in the schools. Whenever schools have to go through budget cuts, the first programs they're cutting out are the art and music programs."
Zieba said immigration should be cherished as one of the engines that helps propel innovation in this country.
"Out of all the countries in the world, the United States is a place that attracts a lot of great, amazing people," he said. "And it has been doing it for hundreds of years. We need to cherish that. All those people bring all their knowledge here, and it gets mingled together and, at each stage, it comes up in a better form."
Print headline: Blended culture, The local community owes immigration for two of its arts pillars.