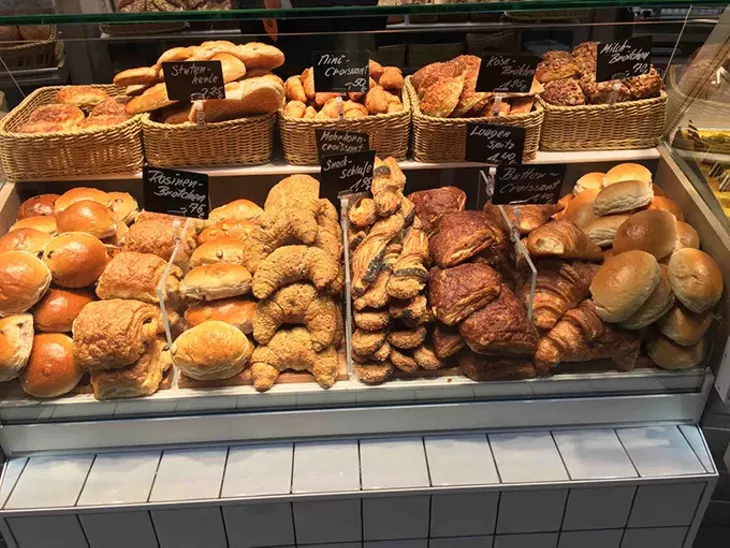 Fresh bakery
When Prairie Thunder Baking Company closed Nov. 26, it left a bread loaf-shaped hole in Oklahoma City's heart. Now another bakery is opening in the same Midtown location, 1114 Classen Drive, with a slightly different focus.
Esca Vitae, which is Latin for "food is life," is a partnership between retired Kerr-McGee supply chain logistics specialist Don Mills and anesthesiologist Steven Lantier. The pair met at church and found they share a mutual passion for great food.
In 2009, Mills took a week off work to cook his family a Thanksgiving dinner from scratch.
"Everything was wonderful, except the bread. The bread was terrible," he said.
So Mills visited Germany, Switzerland and Austria for three years as he learned Old World baking techniques from master bakers with the intent of opening a German bakery in Oklahoma City. He hopes to entice a German master baker and master pastry chef to help train his staff. Mills and Lantier said they want Esca Vitae to make the best bread, and they'll follow that up with great cheese, charcuterie and produce.
"We'll have sandwiches you can't find anywhere else," Mills said.
Lantier said the growth of residential spaces in Midtown bodes well for Esca Vitae because foot traffic and proximity will make it easier for people to pick up fresh bread daily. The bakery will begin selling bread wholesale this month. Mills said the cafe is scheduled to open in March.
Visit escavitae.com.
Dual duelers
Malarkey's Dueling Piano Bar opened as part of a trio of clubs inside Cosmopolitan, 7 S. Mickey Mantle Drive, but shut in early 2016. Now the concept is reopening in a larger spot in Bricktown, 323 E. Sheridan Ave., said managing partner Wayne Potter, who also is former general manager at Michael Murphy's Dueling Pianos, 25 S. Oklahoma Ave.
Now, Malarkey's and Michael Murphy's will duel it out for the dominant Bricktown dueling piano venue. Potter said he thinks customers will enjoy the larger Malarkey's venue, including a raised piano platform in the center of the room.
"The kitchen will serve an appetizer menu, and we have a cigar lounge separate from the main room," he said.
Malarkey's opened Feb. 10 and entertainers from across the country are booked to perform through May. Malarkey's is open Saturdays and Sundays.
Visit okcpianobar.com.
Eating Edmond
The Edmond Area Chamber of Commerce encourages residents to explore local eateries with its first Edmond Restaurant Week Feb. 27-March 6. The idea came from chamber president Sherry Jordan, said communications and marketing coordinator Zoe Mack.
"Other chambers who have done it have seen a lot of success," Mack said.
Eighteen restaurants are participating in the weeklong event. Classic Edmond restaurants, including Alvarado's Mexican Restaurant, Boulevard Steakhouse and Othello's Italian Restaurant as well as newer businesses, such as Ellis Island Coffee and Wine Lounge and The Zu Sports Grill, are taking part. The restaurants create special menus and deals to introduce customers to their cuisine.
Families are the main driver of Edmond's growing restaurant scene, communications and marketing coordinator Mack said.
Find a full list of Edmond Restaurant Week participants and more details at edmondchamber.com.