As the "Bourbon Boom" wears on and on, it's getting harder every day to get your hands on the good stuff. With producers and distillers blasting through their stock of mature barrels for blending and bottling, even the best and most respected bars and restaurants are struggling to stock all the great whiskies and spirits that discerning drinkers want.
The solution? Buy your own full barrels.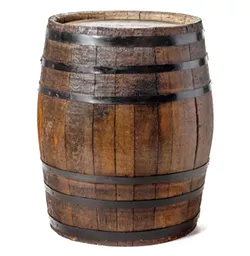 By calling dibs on an entire single barrel at the distillery before it gets dumped and blended, it guarantees that your bar or store shelf will get a full stock of the brand, usually uncut and "barrel strength." Not everyone is willing to take the risk of buying a full barrel, which can put you on the hook to buy more than 20 cases of one product, but fans and regulars of Norman's premiere whiskey bar and competition-crushing restaurant The Winston have come to expect the best.
General Manager Rick Patino is noted in whiskey circles for his uncanny ability to seek out and lay claim to the best barrels from the best producers, and his willingness to partner with other bars and retail stores to bring the most delicious booze to the masses means that the metro doesn't have to run dry.
I stopped by The Winston to taste a selection of the staff's favorites from their ever-expanding selection of private bottlings.
Wilderness Trail Rye: The Winston Single Barrel –

Patino calls this the best private barrel he's ever picked, and it's immediately clear why. Sporting nearly 5 full years of age and a normally blazing 118 proof, this rye is soft and buttery on the palate with shockingly little heat. There's a hint of the dry rye spice and a surprising, semi-sweet fruitiness normally reserved for the best sherry-aged malt whiskies. Might very well rank among the most perfect rye whiskies you'll find anywhere in the state.
Weller Antique 107: The Winston Single Barrel Select –

One of the first barrel picks that put Patino firmly on the whiskey fanatic radar, this is a strong contender for the best bottling of one of the best bourbons in the country. The classic Weller "high-wheat" recipe shines through with loads of caramel and slight cinnamon spice, but it boasts a wonderfully rich, non-chill filtered body that keeps it creamy and hefty in all the best ways.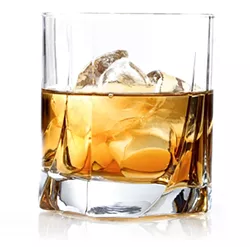 Wilderness Trail Bourbon: George's Liquors Single Barrel –

Also available in-store at OKC's George's Liquors, this bold, dry bourbon actually drinks more like a rye than the Wilderness Trail rye. Loads of spice, tanned leather, and a touch more heat, even at only 115 proof, means that this top-shelf drinker stands up to ice or water better than any softer, sweeter bourbon.
Stellum Serpens Rye: The Winston 2021 Single Barrel –

Stellum is a recent addition to Oklahoma's growing whiskey world, and this Indiana-distilled offering kicks the door down.Easily one of the most unique and explosively flavorful pours on The Winston's backbar, this bottling boasts brine, bitter tea, and a beautifully balanced fruitiness on par with a rich European brandy.
L'Encantada XO Armangac: The Winston Select –

Speaking of European brandy, this show-stopping French Armangac (the drier, spicier cousin to Cognac) is actually not a single barrel bottling, but a blending of three barrels, two of which were distilled back in the 80's. This absolute beauty presents with expected fruit right up front, but a little air adds a rich maple element and more than a little chocolatey Black Forest cake. Bar Manager Carl Mitchell singles this one out as his personal favorite and points out that it's also available by the bottle down the street at Norman's legendary Spirit Shop.
Old Forester Barrel Strength: Pub W 2022 Single Barrel –

Patino is a devout Old Forester fan and seems to never miss an opportunity to get his hands on a great barrel for his bars. By far the hottest offering of the day, with a monstrous proof of more than 131, but it holds it shockingly well and remains pleasant and massively flavorful all through the burn. As with any great Old Forester product, the key here is loads of ripe cherry. Even with the heavy body and dark, bold, lingering spice, the cherry notes stay bright and welcoming from start to finish.
All of these bottlings, and many more, are available right now at The Winston on Main Street in Norman, alongside a truly remarkable selection of scotch, brandy, rum, cocktails, and beer. Whatever you decide to drink, however, always remember the most important thing: order the Buffalo Chicken Wontons.