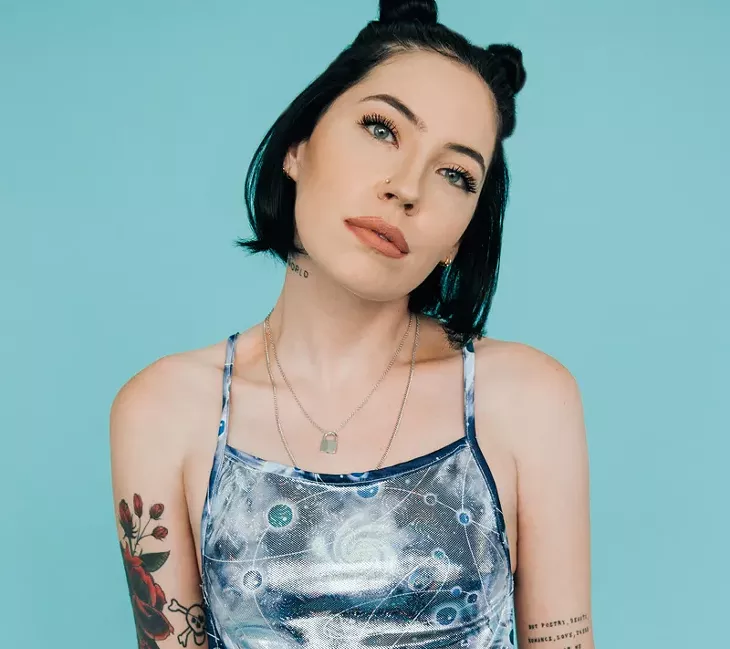 Born in London and raised in Japan and Hong Kong, Sarah McLaughlin realized early on what she wanted to be when she grew up. She also realized she would need an alias.
"Oh my gosh," said McLaughlin, now better known as pop star Bishop Briggs, when asked about Canadian balladeer and Lilith Fair founder Sarah McLachlan. "I knew from a really young age I would have to change my name if I ever pursued music, and I really never saw myself doing anything other than music for as long as I can remember. … But yes, I was born in the '90s, so she is queen forever and always."
Rather than challenge the throne for Sarah supremacy, Briggs adopted a new name based on her parents' hometown, Bishopbriggs, Scotland. Touring Europe in September gave Briggs the chance to visit her stage namesake, where much of her extended family still lives.
"I don't know that they've ever seen me, really, outside of their living room, sing-ing and dancing," Briggs said.
Not unless they watched her on American Idol or The Tonight Show or Late Night or The Late Show or The Late Late Show, et al. Briggs, scheduled to perform Sunday at Tower Theatre, 425 NW 23rd St., said she copes with her relatively newfound notoriety by withdrawing from her phone and the internet during the songwriting and recording processes in an effort to recapture the mindset she had when she first started making music.
"It just is a lot of pressure if I'm getting inundated with email that's work-related," Briggs said. "I really need to go back to when I was growing up and writing music and writing poetry. I really didn't have any outside forces that were involved in that."
Liberating performance
Some of her most formative early performances, however, were not in Scottish family living rooms but in Tokyo's karaoke clubs.
"I think that was one of the biggest takeaways for me from karaoke was letting go of perfectionism," Briggs said. "Engaging the crowd was like a big thing because you have everyone you know there to just kind of have a good time and be involved and sing along. … The technique of singing is something that is kind of the cherry on top, but I think the other stuff is what makes you feel alive when you're performing."
The improvised, one-take nature of karaoke might have informed Briggs' vocal performance on her first single, "Wild Horses" (not a Rolling Stones cover).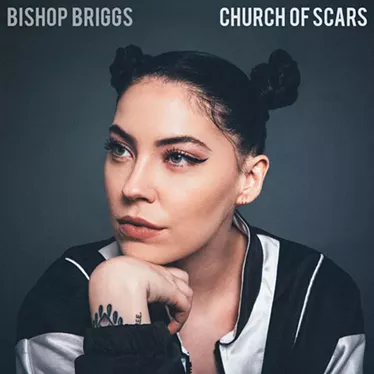 "I was heading out to play a show, and it was raining outside, and the producers that I was working with were feeling frustrated that they didn't feel like we had gotten the vocal takes that we wanted," Briggs said. "I told them we had about five minutes before I had to leave, and I just said, 'Please give me a chance. I've got this.' And so that was the vocal take we ended up going with. The pressure of the situation really mirrored, basically, what that entire song was about, which is basically being in a pressure cooker of a relationship. … I think in terms of vocals it definitely created an urgency that I hope people connected to."
"Wild Horses," first released in 2015, peaked at number 21 on Billboard's Hot Rock Songs chart in 2017 after it appeared on an Acura commercial. The music-recognition app Shazam gave breakthrough follow-up "River" honorable mention in a 2016 article predicting future hits based on the number of users who wanted to identify it. The song (not a Joni Mitchell cover) produced by Mark Jackson and Ian Scott peaked at number 10 in September of 2016 and has been certified gold by the Recording Industry Association of America.
'With 'River,' it was such a whirlwind," Briggs recalled, "even the creation of it. I mean, obviously, it's been so surreal since releasing it, but actually recording it was really exciting too because it was the first song that I had worked on with these particular producers, and it really felt like me. I think a lot of time spent as a musician is just searching for yourself and really finding your voice and finding the things you want to say and the way you want to say it. So 'River' will always feel like such a liberation every time I perform it."
Intimate celebration
For Briggs, singing a song live often returns her to the mind-state that sparked its creation.
"When I'm performing the songs, I really go back to where I was when I was writing them, and sometimes since then, it feels empowering to sing them," Briggs said. "What I will say is in between the songs, I really release that emotion, and I can look around and feel so full of gratitude for where I am. I do think it's important to have those moments when I'm singing of anguish and sadness, but I think it's important to release it in between the music."
Many of the songs on full-length debut Church of Scars, released in April, describe interpersonal and internal struggles and broken relationships, but her latest release, "Baby" (not a Justin Bieber or Os Mutantes cover), celebrates loving a man who makes up for his "fucked-up head" by being "so damn good in bed." Briggs said she "never really thought [she] was going to release it" because it felt "so intimate."
"I think they definitely have different energies for sure, and they are definitely talking about different things," Briggs said, "but it really felt disingenuous to not release 'Baby' knowing the things that I was talking to my friends about … I feel that it was important to release to hopefully make others feel as though they can be honest with themselves as well."
Regardless of the lyrical content, pretending she's only recording songs for herself is a common part of Briggs' creative process.
"I would say 99 percent of the time I tell myself I'm not going to release it, just because it takes off the pressure again off everything," Briggs said.
Her version of "Never Tear Us Apart" (an INXS cover) was featured in the movie Fifty Shades Freed, released earlier this year, but Briggs said she'd wanted to cover the song for a long time after hearing the lyric "I'd make wine from your tears." Briggs said the timing for her association with the films couldn't have been better.
"I was very thankful that I joined the movie franchise when things got very creepy," Briggs said. "That felt very fitted to my personality. So out of all the movies, I do think it was very ironic that it was probably the darkest one and the least sexual one. It was kind of funny."
Visit towertheatreokc.com.