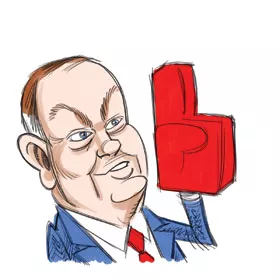 University of Oklahoma President David Boren makes no bones about the fact that the Norman university is at the top of its game for National Merit Scholars.
According to NewsOK.com, this year's freshman class boasts 311 National Merit Scholars representing 39 states, pushing national ranking to No. 1, a record for the university.
Boren told the news outlet that these students make the school look great and help attract top-quality faculty.
Here's another bragging right for the University of Oklahoma: National Merit graduates apparently make great future donors, too. It's nice to hear college news that doesn't involve a juicy scandal.