In his first year as superintendent of Oklahoma City Public Schools, Rob Neu has formed partnerships with several organizations that offer a glimpse of his education philosophy, along with an idea of how he plans to tackle some of the biggest challenges the district faces.
"Often, schools and districts will opt to purchase a program that will provide them with direction, but it takes a little bit more than that to make real lasting changes," said Joanne McEachen, president of The Learner First. "What we do at Learner First is provide a framework to help people and schools and work with them through it."
The Learner First is a Seattle-based education consulting firm that Neu has invited to work in the district. McEachen and her team were in OKC last year to gather information and help the district determine the school sites for several pilot programs.
Neu had previously worked with The Learner First as superintendent in Federal Way, Washington.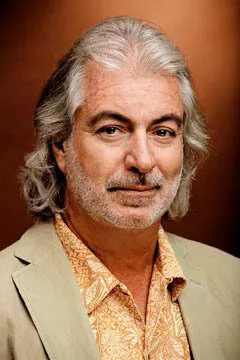 McEachen said her organization operates around four guiding beliefs: the only morally defensible target is 100 percent success, every student can succeed, reform starts by understanding what students already know and who they are and parents are the greatest experts on their children.
"I think the real connection we have [with Neu] is he has an unshakeable belief that every child can be successful," McEachen said. "He is a visionary leader and willing to take responsibility to make sure every student is successful."
McEachen will be back here in March to meet with administrators and teachers and hopes to launch specific programs aimed at those students who have the greatest struggles by next fall.
The Quaglia Institute for Student Aspirations is another organization working with the district. It has a three-year contract with the district to launch a series of student self-worth programs in several schools. The Institute's founder, Russell Quaglia, met with board members a few months after Neu's arrival and shared his belief in engaging students in the learning process and helping them develop aspirations that drive their educational achievement.
The Learner First and Quaglia Institute both have student-centered philosophies that demonstrate the district's shift this year to have students involved in conversations about education reform and new standards.
"The way we define aspirations is [not just the] ability to set goals and dream about the future but being inspired in the present," Quaglia said. "By getting at [the student's] voice ... when we talk about student success, we are looking at what creates a student's self-worth."
School board members say the organizations brought in have reinforced that commitment.
"When Neu arrived, he said, 'We are going to get to know our individual students and get to know them on a personal level,' and each one of these groups backs up that mission and makes it clear that this is the goal," school board member Laura Massenat said.
Another organization brought in is Performance Fact Inc., which has facilitated The Great Conversation, a series of community meetings to formulate new standards and goals for the district.
Mutiu Fagbayi, president of Performance Fact Inc., has led teachers, business leaders and other community partners through several all-day sessions. He is doing so with a deliberative process that shows attention to detail and a belief that goals should be backed by lots of thought and based on data.
"We are talking about all of us going in the same direction towards the same goal," Fagbayi said at the launch of The Great Conversation last year. "This is not utilizing outside resources to say, 'This is what Oklahoma City needs,' but rather for the stakeholders to say, 'This is what we need.' Everybody is involved, and I think that is going to be very important to see the positive impacts we are looking for."
Fagbayi's approach reinforces Neu's stance that change in the school system will have to be a community-wide project and there needs to be a specialized plan that is unique to OKC.
"I participated in the strategic plan many years ago," school board member Phil Horning said. "And while that was a good exercise, the group that is facilitating The Great Conversation, the content is richer, the facilitation is more professional, so I feel good about [Performance Fact Inc.]."
Organizations like Quaglia, Performance Fact and Learner First also have global partnerships, indicating that Neu's vision for OKC is to look not just at American practices but also at processes that have worked in other countries, especially those that have better academic performance than the United States.
These firms also demonstrate an understanding by district leadership that change is not easy and requires specific transition plans.
"If you just change policies, then people's behaviors and beliefs don't have an opportunity to change," McEachen said. "What we do at Learner First is provide a framework to help people change and work through the new direction, which is important in Oklahoma City."
Print headline: School alliance, Consulting firms working with the district offer a glimpse at a new strategy.