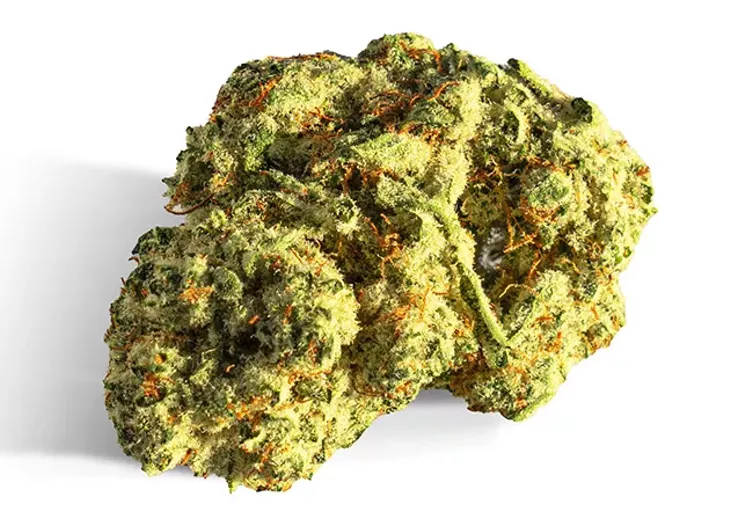 Strain name: Roadkill
Grown by: Okie Kush Club
Acquired from: Okie Kush Club
Date acquired: Nov. 12
THC/CBD percentages:
27.94 percent / .10 percent
(per Scissortail Laboratories)
Physical traits: light green with thin, wiry stigmas and densely frosted with trichomes
Bouquet: skunky and earthy
Review: Roadkill is one of those strains that just looks powerful. The frosty trichomes make this strain look lighter in color like the trichomes were hit with a light snow, and it dusts off on your fingertips when you grind it by hand. The smell leaves an equal impression; it's a deep funk that hits the back of your nose. This indica-dominant hybrid is a cross between Roadkill Skunk and GG4, so the scent makes sense. The smoke itself tastes more spicy than dank with a modicum of harshness. Roadkill takes a minute to sink in but then hits hard. This one put me back in my chair for more than a minute from just a small bowl, so tread carefully for daytime use, but I would definitely recommend it after calling it quits and relaxing after a long day. The effects, once they dulled, still registered for an extended period of time, so I found it suited me best just before bed. Okie Kush Club was one of the first brands I heard mentioned, but I had not tried it until now. I'm looking forward to trying more of its strains now that its Midtown location is opening closer to me.