At Yes Trees, we grow great cannabis. We are proud of it. Our products, which are sold on the medical market in Oklahoma, help people. We love the opportunity Oklahoma provided us to pursue our passion when it chose to legalize medicinal cannabis. Now it is time to take the next step and pass State Question 820 on March 7.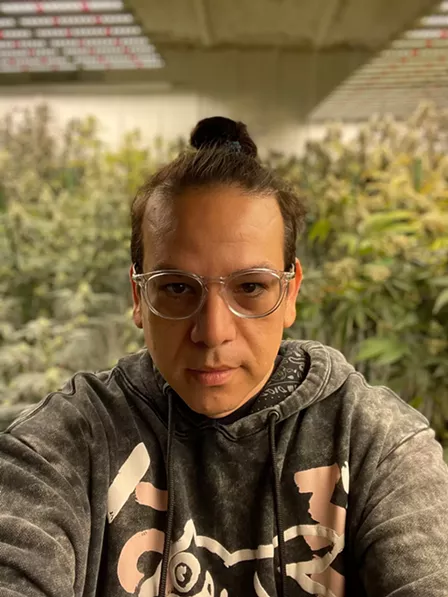 SQ820 proposes to legalize, regulate, and tax cannabis for adults 21 years of age and older, which will have a positive impact on public health and safety. By creating and funding a system to comprehensively regulate the expanded cannabis industry in Oklahoma, SQ820 will reign in the state's illicit cannabis market (which hurts legitimate businesses like ours) through regulation, enforcement and eliminating government waste.
SQ820 upholds the current requirement of testing of all cannabis products to ensure that they meet certain standards of quality and safety. This can include testing for the presence of pesticides, mold, and other contaminants, as well as checking for accurate labeling of THC and cannabinoid content. This type of regulation is essential to protect consumers from potentially harmful products. When cannabis is sold on the illicit market, individuals have no way of knowing what they are buying or whether it is contaminated with other dangerous substances.
SQ820 will also expand the implementation of a cannabis track-and-trace system. These systems allow for the tracking of cannabis products from seed to sale, which helps to ensure compliance with laws and regulations and can also aid in the detection and prevention of illegal activity. Additionally, they can also assist in identifying and recalling any products that may pose a risk to consumers.
In addition to protecting consumers, Q820 establishes strict age requirements, requires all businesses to check IDs and prohibits any recreational sales to persons under 21. The illicit drug market, on the other hand, has no age requirement and is often associated with violence and other criminal activity. SQ820 will establish a legal, highly-regulated market for cannabis to support legitimate businesses and help reduce the risks associated with the illegal drug trade.
Finally, SQ820 will generate hundreds of millions of dollars in new revenue for Oklahoma. A fiscal analysis of SQ820 projects that it is likely to raise more than $100 million annually. These new revenues will be used to fund regulation and enforcement, in addition to many other important state priorities, including schools, local governments, and drug abuse treatment and prevention.
SQ820 is not a vote on whether Oklahoma should have cannabis or not. Cannabis is in our state and it is here to stay. SQ820 is a vote on whether we want a legal cannabis market that is highly regulated and strictly controlled or an illegal market that is unregulated and lawless.
Twenty-one other states have already adopted laws similar to SQ820. Their citizens are enjoying the windfall of new revenue. Oklahoma should be next.