Chris Ross, district attorney for three counties, knows countless statistics about domestic violence in Oklahoma.
For example, he knows that Oklahoma police responded to nearly 23,000 domestic violence cases in 2013, which is estimated to be less than half of the number of actual instances in the state.
He also knows that 80 percent of domestic violence victims or witnesses will request that their cases be dropped and domestic violence reports peak between 8 p.m. and 9 p.m. on Sundays.
But ask him why, nationally, Oklahoma has the third highest number of woman killed by domestic violence and he is stumped.
"It is kind of baffling to me as to why we are so high," said Ross, who is district attorney for Pontotoc, Hughes and Seminole counties.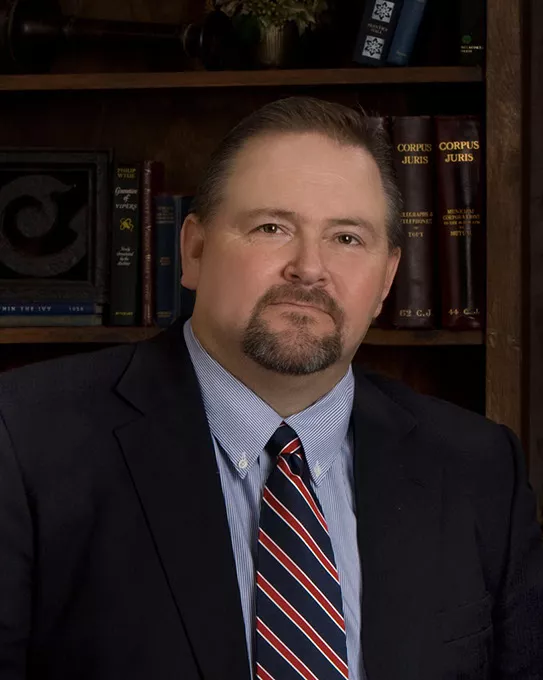 The facts
The Violence Policy Center gave our state the ranking, but it's only one of many reports that prove that law enforcement and communities are sometimes hostile and unjust toward women.
For example, Oklahoma leads the nation in incarceration rates among women and has the third worst rate of female representatives in government, and the Center for American Progress labeled Oklahoma second to last on its list of which states are best for women, taking into account various statistics on health, reproductive rights, employment and pay.
Of all the ways Oklahoma women might be worse off than in other states, it having the third highest murder rate remains the most serious.
"It's a huge problem that until an NFL player got caught on tape, there hasn't been a lot of national uproar about it," said Ross, referring to a video of Baltimore Ravens running back Ray Rice knocking out his wife in an elevator.
In the weeks following the release of the video, public scrutiny of the NFL reached an all-time high. But several weeks later, the discussion of domestic violence appears to have receded.
Local laws
However, businesses and prosecutors in Oklahoma are taking steps to save the lives of more Oklahoma women. Several members of the Oklahoma District Attorneys Association, including Ross, have pledged to prosecute every domestic violence case, even if the victim or witness later asks for the charges to be dropped.
"Because police knew that 80 percent of domestic violence cases would be dropped by the witness, many were not investigating them to the fullest. You can understand that," Ross said.
"But we will not drop on the request of the victim, and what that has resulted in is law enforcement knows that their case will be followed up and there will be court action. We have partnered with law enforcement, and they take it more seriously."
A new bill signed into law this year also helps police assess domestic violence cases and offer victims appropriate resources.
House Bill 2526 requires police to perform a "lethality assessment" on each domestic violence call. It includes a series of questions designed to help provide better resources to the victim, which could include referrals to a shelter, domestic violence intervention program or other social service.
"This gives law enforcement more tools," said Rep. Kay Floyd, D-Oklahoma City, the House author of the bill.
Business initiatives
Awareness among law enforcement and prosecutors is just one step, advocates say. Businesses need to also be aware of domestic violence and be prepared to take immediate action. "I think it's very important that all types of businesses, but particularly large businesses and large employers, embrace this topic," said Sherry Knuth, associate director of government sales for Verizon's Oklahoma and Arkansas region.
Verizon sponsors a program called the HopeLine. It collects used cell phones, refurbishes them, adds 3,000 minutes of user time and donates them to shelters to share with domestic violence victims.
"Maybe [a victim] shares their cell phone with their spouse and they don't have the freedom to call for help or contact a counselor," Knuth said. "Also, you may have situations where people who are victims have left their abuser and are in a shelter situation. They need communication so they can get a job."
Verizon has embraced the issue of domestic violence following the death of a Pennsylvania employee, Amy McGee, who was killed by her husband in 2001. The company also hosts screenings of a documentary called Telling Amy's Story, which Oklahoma district attorneys have also been given access to.
"The documentary really highlights the signs of domestic abuse," Knuth said. "Had [her coworkers] been aware of what those signs were, they may have been able to reach out and offer support that she was not able to get. This really horrific crime made it real for people at Verizon."
City and state actions
Efforts to raise awareness about domestic violence were also on display last month after October was designated as Domestic Violence Awareness Month. A Wreath of Hope Ceremony was held on the grounds of the state capitol as community and business leaders placed flags and flowers to represent victims of domestic violence in Oklahoma.
"It's a growing phenomenon," Oklahoma Department of Human Services Director Ed Lake said after last month's ceremony.
"As a community and a society, we all have to look at what we are doing in raising young boys that contributes to this problems. Why are we raising young men that do not have respect for women? We have to hold people accountable, but you have to start someplace else, not after the problem."
Print headline: Deadly battle, The statistics of domestic violence in Oklahoma show grim trends, which local law enforcement and lawmakers are working to change.