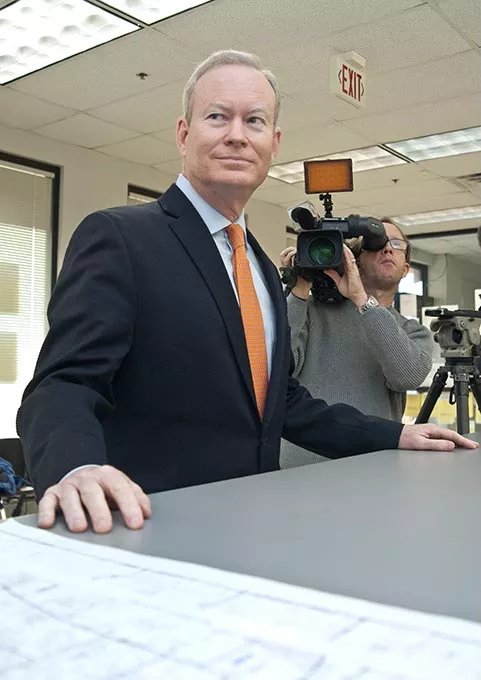 "I think the citizens of Oklahoma City have begun to differentiate between the type of government they don't mind paying for and the type of government they don't like to pay for. I think they like capital projects they can go up and touch and they know are going to be long-lasting."
That was OKC Mayor Mick Cornett talking to Chuck Todd on a Sept. 7 episode of Meet the Press.
Oklahoma City's reinvention from a sleepy Midwestern town into an energetic urban engine has gained national headlines for years, but it was the city's ability to solve problems during an era of Washington gridlock that was highlighted on the nationally televised Sunday talk show. In his first episode as a moderator, Todd also interviewed President Barack Obama on the continued partisan struggles that seem to disable the federal government's ability to make progress on several important issues.
The Obama interview was followed by a story of OKC's success in passing multiple sales tax increases for capital improvements and an in-studio interview with Cornett. Cornett said the Republican and Democratic divide that is featured in Washington, D.C., is not an issue at the municipal level and that political disagreements that do take place don't overtake the goals of the city.