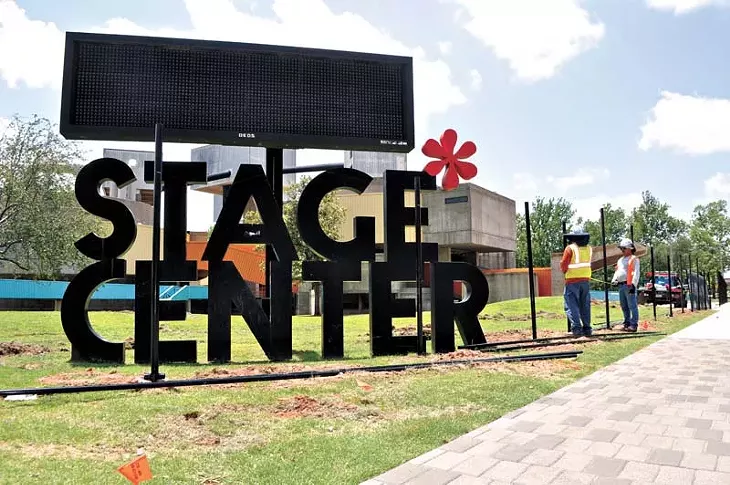 Stage Center is coming down, most likely this month. But some of the material from the downtown theater will be donated to local artists.
Allied Arts will work with the site's owner to distribute hundreds of items from Stage Center to various artists. Approximately 250 theater seats, 150 stage lights and 20 exterior flood lights will be removed from the theater and donated through Allied Arts.
Kestrel Investments, owner and developer of the site, which will become the future site of OGE Energy Corp.'s new headquarters, announced its plan to salvage some items on Wednesday.
"As we move forward transforming this property into an exciting, usable space in our downtown community, we are pleased that equipment from Stage Center can live on through local arts organizations," Rainey Williams, president of Kestrel Investments, Inc., said in a statement.
Allied Arts is helping to distribute the donated items to local artists and theater groups.
"We appreciate Rainey and the OGE team's generosity in making this equipment available for arts groups throughout the Oklahoma City community," said Deborah McAuliffe Senner, president and CEO of Allied Arts.
"Artists are resourceful by nature and we're excited that pieces of Stage Center will have a second life in their new homes."
Kestrel Investments said the items will be removed from Stage Center on Monday, which means the building will stand for at least another week.