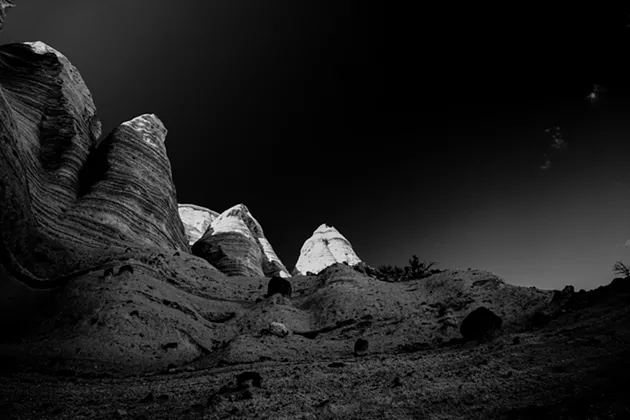 8 slides
"When I began doing photography a couple of years ago, it started as a cathartic way to see the world. It was an excuse to get out of my shell and out of my house," Chase Kerby said. "I quickly discovered that my main love was for the styles of black-and-white landscape and cityscape. There's something special about having to be at a certain place at a certain time in order for the light to be natural and interesting. The use of proper timing and natural light are the greatest tools that a photographer of my style has to work with.
"It has become my mission in photography not to capture things I see, but to capture how I feel when I see them. That forces me to edit less in post and keep those captured moments honest, which is what I find intriguing about landscape photos. When photographing landscapes, I find that sometimes too much light can be used to one's advantage. Often, I feel a peaceful isolation when taking pictures, as if it's only me and the image before me that exist for that split-second moment in time."
Visit
instagram.com/chasekerby
.