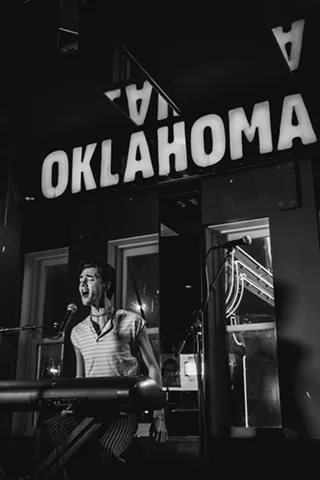 9 slides
"I crave authenticity and vulnerability. My photography and music are built on just that: raw emotion," Madelyn Amacher said. "My favorite moments to capture are the completely candid ones. That's why a lot of my work is shot at Ponyboy, where you'll find a crowd full of the most accepting and joyful people dancing the weekend nights away. I also have an affinity for concert photography. Given that I am a musician myself, this is where two of my greatest loves collide. After years of capturing bands and stages, I've been excited to give more attention to my own music in the last few months. Today, my first single ever, 'candles,' is being released under my stage name, heartspace. 'candles' is a collection of memories from one of my most intense loves. I hope you feel the authenticity, vulnerability and raw emotion."
Visit
instagram.com/itsmads.photos
,
instagram.com/itsheartspace
, and
itsmadsphotos.com
.
heartspace cover photo credit:
instagram.com/littlebrittanyy
heartspace video credit:
instagram.com/kileyjosey
(
kileyjosey.com
)