click to enlarge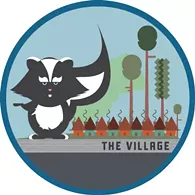 "Right in front of the steps and there's a skunk there. I just froze," said Dave McCarthy, a resident of The Village.
Skunk populations in the city of The Village have "skyrocketed" in recent months due to a cooler summer, reported KOCO. com.
Officials from the Department of Wildlife said a dozen of the stink-spewing mammals have already been captured.
"I didn't expect to come across a bunch of skunks. I didn't know skunks travel in packs, but I guess The Village skunks do," McCarthy said.
Now, if they don leather jackets and start singing "Jet Song" from West Side Story — run.