click to enlarge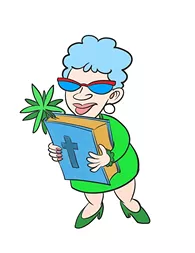 An Oklahoma City mother should be nominated for mother of the year after she tried smuggling marijuana to her son in prison — in a Bible. Did we say mother of the year? No, no, no. That's not right.
The mother, 62-year-old Ilona McChesney, was held at the Oklahoma County jail Tuesday on drug distribution charges, according to a story in the Tulsa World.
Her other son said his brother wanted to trade the drugs to get better food and that his mother just wanted to help.
All my mother did for me was everything except smuggle illegal contraband into jail for me.
Thanks for nothing, Mom.