click to enlarge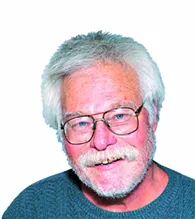 The victories of Republican State Superintendent candidate Joy Hofmeister and the two Democrats, John Cox and Freda Deskin, are a part of the grassroots revolt by liberals and conservatives against test-driven, market-driven school "reform." Any of the three would be an excellent State Superintendent of Public Instruction. They are all experienced professionals who have condemned the current testing mania. They all demonstrate a capacity to listen.
The defeat of Superintendent Janet Barresi was due to her policies, not just her personality. She was one of 13 state education leaders, the "chiefs for change" who seek to destroy local school governance. Barresi and other chiefs imposed technocratic, top-down education policies driven by Big Data, not the consent of school patrons. They mandate the same system of rewards and punishment so that all of the nation's children will be held accountable by the same tests (thus enriching the same gigantic testing companies).
These corporate reformers want to acculturate children for the harsh world created by globalization. Or should I say the harsh global economy they created?
In other states, as well as in Oklahoma, conservatives are just as suspicious of corporate reformers and the "Billionaire Boys Club" that funds them as liberal and moderates are. Since Barresi's counterparts in Tennessee and Louisiana are now losing bitter battles with their former Republican allies, the number of surviving chiefs for change will soon be down to four.
Educators serve all of the public. We are well suited for distributive leadership, participating in a backlash against the politics of destruction. In the classroom, teachers aren't allowed to judge the politics of our patrons. We should bring the same respect for all constituencies.
In the classroom, as in school reform, all is politics. Teaching is leadership, and leadership is politics. The rate at which a teacher can raise student performance is determined by a nine-month campaign to motivate and engage students. Bringing parents into the educational process takes politicking. The art of educational politics is the art of relationship-building.
Barresi and her fellow chiefs do not have the people skills to understand that government by fiat is no less political than grassroots populism. Rule by technocratic mandates is just as political as any other autocratic governance.
The answer is not to shun politics. The solution is not to breed contempt for self-government or public education. We need a politics of inclusion, of neighborliness. After all, one of our fundamental purposes as educators is to prepare children for life in a democracy.
Scorched earth politics must stop.
It's time for an inclusive new populism, representing liberals and conservatives and the full diversity of views in between, to renew our commitment to a government and to a public education system of the people, by the people and for the people.
Thompson blogs regularly on national education issues at The Huffington Post, This Week in Education, School Matters and Living in Dialogue.