click to enlarge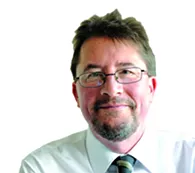 In 1897, an oil gusher called the Nellie Johnstone No. 1 on land near Bartlesville ushered in a commercial age of fossil fuel discovery that still thrives in Oklahoma today.
It was only a matter of time before Tulsa, after its own nearby oil strikes, was proclaiming itself The Oil Capital of the World.
No one can deny the historical and economic importance of the oil and gas industry in Oklahoma. It has created jobs. It has paid taxes that have funded schools and road projects. It has helped fuel the growth of both Tulsa and Oklahoma City.
But that doesn't mean its success doesn't have a recent growing downside or that Oklahomans should ignore it.
That downside has become increasingly apparent as more has been discovered about the hydraulic fracturing, or fracking, drilling process.
Some critics claim fracking and fracking water waste, or injection wells, may pollute water supplies. Some researchers also tie our recent surge in earthquakes here to wastewater injection wells. What's clear is that both these issues need immediate extensive study that could lead to new regulations, including limited or widespread moratoriums.
A recent Associated Press study showed there have been hundreds of complaints related to water pollution and drilling in the fracking-boom states of Pennsylvania, Ohio, West
Virginia and Texas. Last year, some residents in Le Flore County in eastern Oklahoma argued their water had been contaminated by wastewater from the fracking process.
There's also a growing concern that the dramatic surge in earthquake activity here in Oklahoma is tied to injection wells. Oklahoma, according to one report, had the second highest number of earthquakes 3.0-magnitude or higher in the nation in 2013. A recent study showed the 5.7-magnitude earthquake near Prague in 2011 was likely triggered by a "foreshock" located near a wastewater injection well the previous day.
The Oklahoma Corporation Commission recently approved new rules that require operators of injection wells to collect more data related to their operations, but the question remains whether that's enough, given the growing evidence not only tying those wells to earthquakes but also the concern about water pollution in the overall fracking process as well.
Theoretically, massive water pollution and property devaluation due to earthquakes could make the economic importance of oil and gas companies here a moot point.
It's time for state leaders to call for deeper study into fracking and its related processes and push for regulations and even moratoriums if they are needed.
Hochenauer is an English professor at the University of Central Oklahoma and author of the Okie Funk blog.