click to enlarge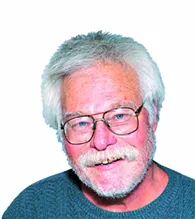 Nobel laureate James Heckman attended Harding High School. Twenty years ago, as test-driven school "reform" took off, Heckman's research showed why it was doomed. Sure enough, contemporary reforms failed in the same ways that previous data-driven school experiments failed. Now, Heckman's new book points the way to a humane, science- based reform era.
Heckman argues the seemingly arcane point that GED high school equivalency tests actually increased dropout rates and life outcomes of those who passed the test did not improve as expected. GEDs often backfired because they gave students and society a fig leaf for believing that cheaper, easier paths to educational improvement are possible. I don't have the expertise to judge that point, but Heckman clearly shows why test-driven reform didn't improve education. It produced a lot of make-believe data that made it seem like "outcomes" were improving. Heckman dug deeper and showed that GED shortcuts were borne of the same flaw as bubble-in testing. Student achievement tests measure the wrong things. Success in life is not primarily determined by cognitive skills but by so-called "soft skills," abilities to get along in society.
Heckman helped establish the now- obvious truth that systems should have focused on diagnostic data, not to punish but to teach reading comprehension, and high-quality early education. Now, he shows that the key to improving high schools is investing in the socio-emotional.
Heckman's findings are counter- intuitive to anyone without experience with teenagers. Reformers, in their ignorance of real-life schools, demanded an unflinching focus on instruction and curriculum; they ordered schools to teach to "the head" not "the heart." Reformers insisted that we teach the subject, not the students. They then used test-and-punish to ensure compliance.
But cognitive science shows that hormonal changes during adolescence give us a new chance to build the people skills that are essential for a healthy and happy life. Heckman explains, "Research in neuroscience, psychology, and economics shows that character skills are more malleable in adolescence than are cognitive skills."
Schools must teach to teenagers' moral, emotional and creative consciousness. We must also take advantage of the second chance that adolescence offers and teach self-control, delayed gratification, persistence and "grit."
Heckman challenges progressives and reformers to face facts. High schools "create an adolescent society with values distinct from those of the larger society and removed from the workplace." They often are artificial, consequence-free zones where too many students cut class and disrupt instruction, knowing that they will be "passed on." Instead, at-risk students need adult mentors who will "scaffold" a "discipline protocol" and help them learn how to flourish in the "real world."
Neither does Heckman give comfort to reformers' faith that Common Core and teaching to "a test worth teaching to" will save us. He says we must "recognize that problems with the achievement test can't be fixed by making it more cognitively challenging." Instead of test- driven school improvement efforts, schools need apprentice-like programs to support families, assist in parenting and teach kids how to become students.
Thompson blogs regularly on national education issues at The Huffington Post, This Week in Education, School Matters and Living in Dialogue.