click to enlarge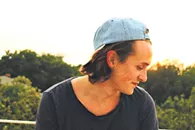 Few, if any, Oklahoma bands have seen a rise as meteoric as Tallows over the past year, yet its seemingly overnight ascension didn't happen by chance. The Oklahoma City four-piece is well-versed in the ways of modern pop songwriting, drawing from both glitchy electronica and cathartic indie rock in equal measure. Last year, the band pulled off a rare musical feat with its debut album, Memory Marrow, which was steeped heavily in the breadth of recent history yet managed to sound like nothing else before it.
Vocalist and multi-instrumentalist Josh Hogsett broke down the five albums that had the most profound impact on his musical identity, offering a glimpse of the sounds that make Tallows tick.
Modest Mouse
The Lonesome Crowded West (1997)
This album has been a consistent favorite of mine since it was given to me by my neighbor Tom Bishop when I was 12 and was trying to convince him to start a band with me. It was the dynamics of the first song, "Teeth Like God's Shoeshine," that blew me away. Isaac Brock's lyrical narrative throughout the rest of the album is what kept me listening to it continuously.
Telefon Tel Aviv
I had a hard time getting behind any electronic music early on, but this album (plus any Aphex Twin album) changed that completely. Each song is crafted very carefully with extremely complex textures that can be intimidating at points, but because it's contrasted with smooth atmospheric leads, I find it very hard not to listen to over and over and over.
American Football
An emotional album written all about teenage feelings, I guess it was inevitable for me to fall in love with this as a freshman in high school. What has always impressed me about this record is the ability of the music to pick up where the lyrics leave off, the subtle math-rock elements and odd alternate tuning turn it into something really amazing.
Kaki King
Much of the time I spent learning guitar was spent sitting on YouTube, trying to watch and learn Kaki King's material. I still don't know how to play a single song of hers, but it's where I picked up on the fret tapping/open tuning techniques. She started branching off from the instrumental albums and started singing and such on this one, and it makes for a very animated record.
Grandaddy
Respect your elders.