click to enlarge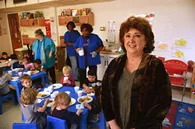 Child and adult day care programs are getting a helping hand from Uncle Sam through the Child and Adult Care Food Program (CACFP).
Facilities can now apply and receive reimbursement for certain meals and snacks provided at adult and child day care centers.
This national program started in 1968, through the United States Department of Agriculture (USDA), when mothers started going back to work fulltime.
The adult program started in 1987 for what Joanie Hildenbrand, assistant superintendent of child nutrition for CACFP, calls the sandwich generation. Adults started having to take care of their young children and their elderly parents.
They started taking their aging parents to adult day care centers while they would go to work.
The adult program is available to those 60 years or older. If an adult is mentally handicapped, he or she can participate before reaching the age of 60.
The child program is available to infants and children under the age of 13. Mentally handicapped children are approved for life, and migrant children are approved until they are 15 years old.
Eligibility At for-profit organizations, 25 percent of the children must qualify for free or reduced meals or the organization must have Title 20 recipients.
CACFP covers up to two meals and one snack.
The program accepts day care and emergency centers but no residential centers. Day care centers that participate are encouraged to serve nutritious meals that adhere to the program's standards.
The program is also available to places that serve meals to at-risk individuals, such as unlicensed after school care centers located at school sites that have 50 percent enrollment in free or reduced meals. Facilities providing at-risk meals may serve snacks and supper to individuals up to the age of 18.
Seasonal upswing Hildenbrand said that program participants increase in number around December and during the summer, when children are out of school.
"Over $20 million was claimed last year for meals," Hildenbrand said. "This covered 9 million lunches in Oklahoma for 2013."
In Oklahoma, there are more than 2,000 separate family day care homes. There are a total of 556 institutions that include day cares, Head Start programs and sponsors that fuel 2,683 actual sites that use the CACFP reimbursement program.
"Day cares can accept individual donations, but CACFP is an entitlement program," Hildenbrand said. "This means that no matter how many meals our program members serve, we will get the money they need, even if our numbers increase 100 percent."
click to enlarge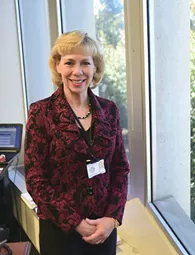 Participation "If an institution can participate and isn't, I would ask, 'Why not?'" Hildenbrand said. "It's good money, but the paperwork can be a little overwhelming when an institution first starts."
Hildenbrand said if an institution isn't doing their paperwork, they can be considered seriously deficit. CACFP will take back the money. However, care centers are given the chance to correct themselves. She said it can be difficult for centers that don't want to put the work in to do it correctly. But it is a valuable program for those doing it right.
"If you do the paperwork every day then it's not as overwhelming," Kathy Cronemiller, president of Child Care, Inc., said. "It can't be a one-person job. It has to be delegated to the teachers, cooks and directors. "
Cronemiller owns six child care facilities in Midwest City and Northwest Oklahoma City, four of which are in partnership with public schools. She has 30 years of experience in childcare, and her centers serve a large number of children who qualify for free meals.
Cronemiller says participating in CACFP is a way to cover the cost of food in order to stay in business. The program helps train the staff for the type of food children need. After the training, Cronemiller started serving breakfast and has seen it help calm the children down, making it easier for them to learn.
She says many parents pick their children up later after work. Children get hungry at 5 p.m., and serving dinner has helped make children less irritable and not leave crying because they are hungry. Consequently, parents are less frustrated and not rushing to get dinner, which is often fast food.
The program also helps keep attendance costs down so parents can afford to send their children to childcare.
"If we weren't in this food program, we couldn't provide the service," Cronemiller said. "With the reimbursements, I am able to absorb the cost of serving a third meal … [The children] are able to learn better and have a better evening with their parents."
For more information on the Child and Adult Care Food Program, visit its website at cnp.sde.ok.gov/cacfp.
print headline: Meal deals, Reimbursements for meals and snacks means more child and adult care programs feed many people while making their environments more conducive to learning.