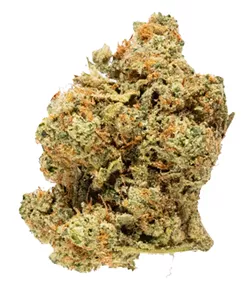 Strain name: Lilac Diesel


Grown by: Elite Cultivation


Acquired from: Unity Rd.


Date acquired: Jan. 13


Physical traits: frosted light green and orange


Bouquet: sweet, fruity and earthy


Review: Unity Rd. bills itself as the nation's first cannabis franchise and recently set up shop in the former Ringside Medical space in Quail Springs. Having been a while since I've tried some Lilac Diesel, I decided to check out this beautiful run from Elite Cultivation, a Wynnewood-based grow that also processes their own cartridges and edibles. This bright, trichome-encrusted flower offers a complex flavor profile that produces tasty smoke. One can expect a balanced high that is both calming and mood elevating, perfect for those weekends with long lists of activities.