Long before food trucks had dedicated parks and were seemingly on every street corner, the tales of Bobo's were so widespread in Oklahoma City that the man became a living legend.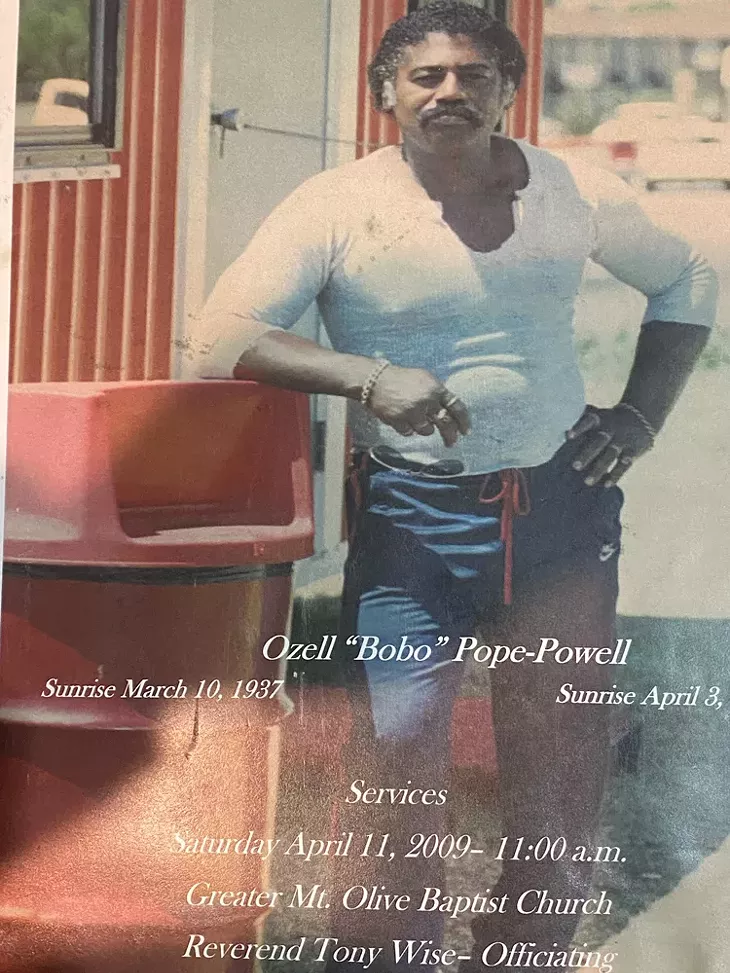 Ozell Pope-Powell, affectionately known as "Bobo," was born in Preston, Oklahoma in 1937. He spent his early childhood in Beggs before moving to California's Bay Area in his early adulthood.
Curtis Hines, known as "Uncle Curtis," describes his cousin as an energetic visionary with dashing looks and daring charisma.
"As a child, he was our leader and we were always in trouble because Bobo had great intellect that would have him accomplish many things…He had an insight that was greater than adults around him," Hines said.
Food was dad's second career, son Antonio Pope said. His first love was building.
That mechanical prowess came in handy much later when he was building his smoker, but Bobo was known for his extensive vocabulary and for his excellent motorcycle skills and engineering.
Bobo spent a lot of time in the Sierra Mountains and was featured in a film about the Bay Area.
"Dad was in a documentary in Sacramento called San Francisco: The City That Waits To Die," son Bobby Pope said.
In the opening credits, you see a man leading a fleet of motorcyclists through the hilly roads of San Francisco. It was none other than Bobo Pope riding his custom-built bike he called "Godson."
Dad could pop a wheelie for 80 yards effortlessly, Bobby Pope said.
But after a 1966 motorcycle accident, cooking great food became his new obsession. He started at Uncle Curtis' Oakland home, but built his first brick oven in Quincy, Calif.
Pops was a perfectionist, Bobby Pope said, and his meticulous process and use of stainless steel influenced health inspection standards at the time. Innovation and craftsmanship were his things, Antonio Pope said.
Bobo's ingenuity and scientific prowess — the same things he used with his cars and bikes — made his smokers great.
"You learned to have faith in him," Hines said.
Bobo believed indoor slow cooking was best and eventually got his unique taste right in the smoker he built both for short- and long-cooking. The aroma had to be just right and even seasoning even had to look a certain way.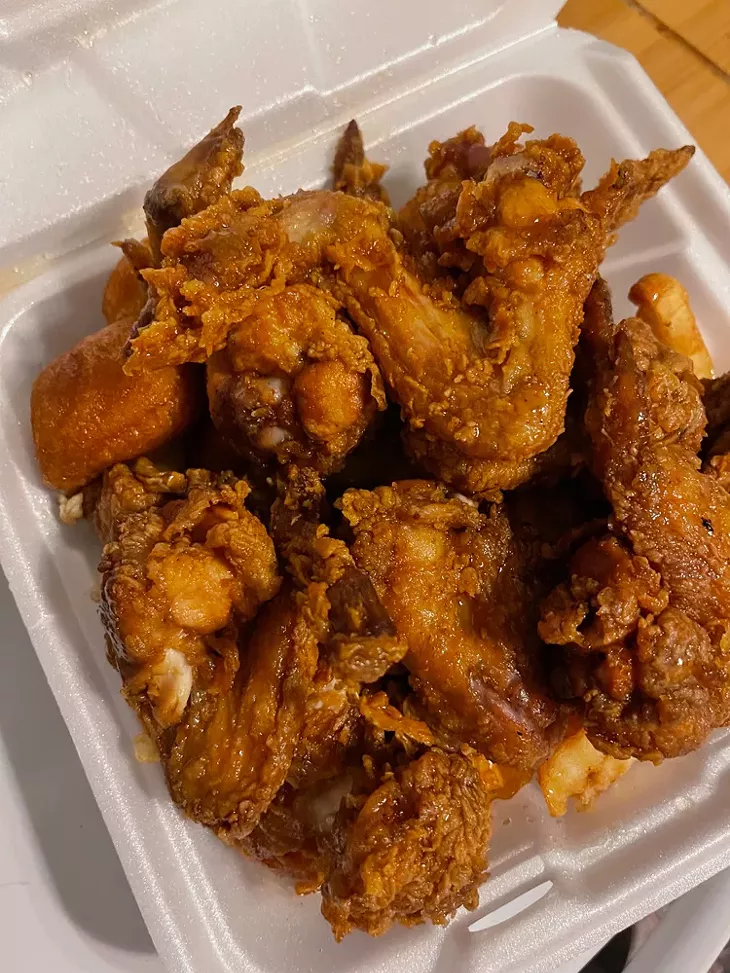 "Dad would throw a whole bucket of prepared chicken out if it wasn't up to his standard," Antonio Pope said. "That's why the lines were so long, but people stayed in those lines."
Dad committed to being open on the weekend to be mindful of the business on NE 23rd Street during the week, Bobby Pope said.
In addition to his recipe crafting, Bobo had a magnetic personality that attracted people to him. He knew how to talk to people and how to make them feel seen.
He would come out of the trailer and interact with the people who came to enjoy his food, even if it meant hopping out of the food truck on busy days and nights with chicken in his hands to pass out to people waiting in line. It was also his way of keeping people attentive and salivating for more, Antonio Pope said.
Antonio and Bobby Pope described their dad proudly with a grand respect for his work ethic and legacy that shone through in the conversation. Yes, Bobo had high expectations and, at times, his perfectionism created a challenging work environment. But if you've ever gotten your hands on some of that chicken, you get it.
Rod, Bobo's business partner, learned the business and kept Bobo's Chicken alive. Rod understood food was a stepping stone to a greater business opportunity and believes in Bobo's vision and honors his legacy, Bobby Pope said.
Although I never met Mr. Ozell "Bobo" Pope-Powell, his name resonates. If you've been in Oklahoma City long enough, you have a Bobo's story too, a living testament to his exceptional contributions to the local food scene that have survived him.
Bobo — father, friend and legendary restaurateur — was from a unique generation of Soul Brothers that should be properly remembered as a fearless leader who was always seeking to become a better servant and enrich the lives of those around him.
When you think about late-night eats, think about Bobo's opening at 5 p.m. and staying open until 3 a.m. Think of him when you think about the stainless steel interior of food trucks. When you think about a confident man that will stop at nothing to fulfill a dream that can live on, think about Bobo Pope-Powell.