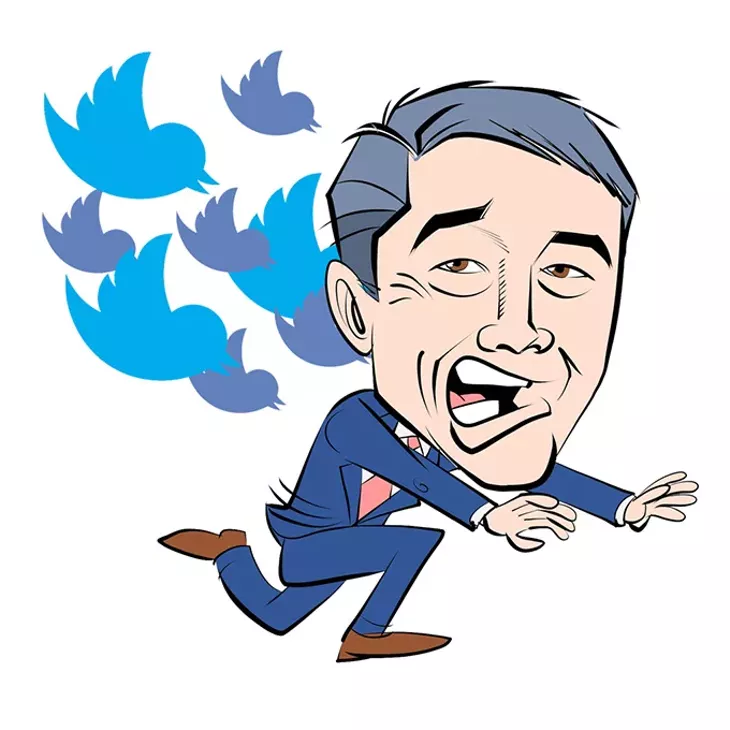 On Twitter, there is a phenomenon called "the ratio," and depending on the balance of that ratio, any given tweet can be mathematically judged as an overwhelming success or a crashing failure. For example, if rapper Meek Mill tweets that he is "taking over" BET on the weekend of the BET Awards and he gets 4,000 likes, 1,100 retweets and 165 responses, that is a healthy freaking ratio.
On the flip side, Republican National Committee chair Ronna Romney McDaniel tweets that "Anyone that does not embrace the @realDonaldTrump agenda of making America great again will be making a mistake." For McDaniel's promise of pogroms for Democrats, she gets 6,600 likes; 2,100 retweets; and a whopping 28,000 responses. Why is that ratio bad? Because Twitter only responds en masse to a tweet when it is pissed off beyond all semblance of composure.
✖
i
During the week of June 10, Oklahoma Sen. Ervin Yen, R-Oklahoma City, discovered what it's like to join the Bad Ratio Society.
Yen, a cardiac anesthesiologist, authored Senate Bill 1120, a bill that put tight restrictions on the licensure of medical marijuana, winnowing down the potential recipients to those suffering neuropathic pain, muscle spasms due to multiple sclerosis or paralysis, chemotherapy-linked nausea, loss of appetite due to cancer or AIDS or the terminally ill who will die within one year.
Absent from Yen's list of the potentially treatable were rheumatoid arthritis patients, glaucoma patients, anxiety sufferers and early stage cancer patients who could benefit from the effects of the drug, all of whom would be better off that way than getting hooked on opioids.
Yen's bill was transparently an effort to gum up the works on State Question 788, making marijuana only available for a tiny sliver of a percentage of Oklahomans. SB1120 had its enacting clause stricken on April 16, effectively sending it to bill hell.
So on Sunday Funday, Yen turned his back on even those few patients he thought deserved medicinal cannabis treatment with a nasty little Twitter missive.
"Medical marijuana has no place in #Oklahoma," Yen tweeted. "I encourage all citizens to vote NO on SQ788. Only doctors should be able to prescribe medications and when re-elected I will again introduce new legislation to ensure we continue to protect our children."
Please, will someone think of the children?!? Well, SQ788 directly addresses restrictions on granting medical marijuana licenses to people under 18 years of age. But if you can scare gullible constituents into thinking that little Duncan or little Camrie can go get a lollipop edible from Dr. Robert the Pot Pediatrician without questions asked, well, damn — them's some good politics!
What transpired with that tweet was a bad social media week for Yen, who got pilloried online. Over the course of the next five days, Yen's tweet received 21 likes, five retweets and a toxic 220 responses. Only a few of those responses were attaboys, and the rest varied from stern disagreement to fiery rebukes, including promises to vote for Yen's opponent in the June 26 primary and an enumeration of donations he accepted from Big Pharma.
Of course, Yen has only been tweeting for a few weeks; he joined Twitter this month and had only pushed out seven original tweets and three retweets as of CFN press time. He could end up building strong Twitter game, but that's only if the SQ788 crowd doesn't send him packing.
Or the nurse practitioners, but that's a CFN story for another time.